FERS became effective on January 1, 1987. It replaced CSRS, which had more of a defined-benefit pension structure in its benefits framework. As a modern retirement system, FERS offers a defined-contribution plan along with other benefits.
Under FERS, members of the Federal Workforce have benefits from three sources:
The Thrift Savings Plan (TSP)
A basic FERS pension annuity
Social Security benefits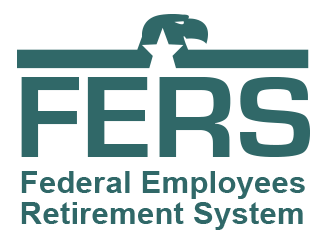 When May I Retire Within FERS?
Your eligibility for retirement will depend on a few factors:
Your age and your year of birth
Your total amount of years of creditable service (generally a minimum of 5 creditable years)
If you have attained the Minimum Retirement Age for your agency
The type of retirement you will select (immediate, early, deferred, or disability)
There are other factors that may affect your creditable years of service. Used sick leave, unused sick leave, and distinctions between service as a cilivian versus a member of the uniformed services are among those potential factors.
Each type of retirement comes with its years of service rules, minimum age benchmarks, and other eligibility requirements.
How Much Will My FERS Benefits Be?
Payments from your FERS pension annuity and Social Security will be fixed dollar sums. How much you will get from your TSP will depend on how much you put away in contributions, and how well those funds grew along with how they were managed.
In each pay period, the Federal government will take out part of your base pay and allocate it towards your FERS pension annuity. For most employees under FERS, this portion is 0.8% of your base pay.
As a defined-benefit vehicle, your pension annuity will give you a basic monthly check of a certain fixed amount for your remaining lifetime. This amount will depend on a number of factors.
Other Benefits Besides FERS Pension Annuity
Like your FERS pension annuity, payments you would receive from Social Security will depend on a few factors. Each pay period, the government takes 6.2% of your basic pay toward Social Security.
Your contributions aren't the basis for your Social Security payments, but rather on your earnings record over time and how long you worked in a job that paid into Social Security.
With your TSP, you are able to put in pre-tax contributions as retirement savings. You choose how your money is invested according to investment fund choices within the TSP.
Many FERS employees also have a TSP match from the government and their agency of service. Your TSP contributions are completely separate from your FERS pension annuity.
For some FERS employees retiring before age 62, a special benefit called the Specialty Annuity Supplement, or also known as the FERS Supplement, may be available.
Helpful Information & Forms